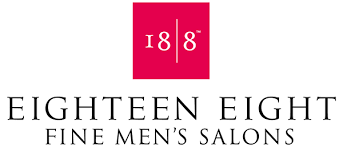 18|8 Centennial
Men's grooming is more than a simple routine—it's an art. Here at 18|8 in Centennial, we want to ensure that our customers don't just look better, but also feel better, ensuring that they have the confidence and sophistication to perform at their best.
Our Services
We specialize in services just for men, ensuring a level of quality that can't be found at generic or women-oriented salons. Our many options include:
Haircuts & Styling
Shaves
Facial Waxing
Coloring Services
Scalp Treatments
Face & Hand Treatments
We want our customers to feel comfortable here, which is why we offer a number of exclusive amenities such as complimentary beer, wine, or soda.
Looks That Last
What's the point of a salon treatment that doesn't last? Our professionals provide each customer with a personal care "prescription" that they can incorporate into their daily routine. That way they can enjoy the advantages of professional styling and sophisticated style even in between visits.
Getting Started
Every man deserves to have his grooming done right. Whether you're looking for a new haircut to freshen up your look or want to experience an incredible straight-razor shave, we can help. Let our professional stylists give you the care you deserve—and take advantage of the savings $10 Off Executive Haircut Offer – exclusively for new clients. Contact us online today, or call (720) 600-6188 to set up an appointment with our location in Centennial, CO.