Welcome to Eyes on Cancer
Eyes on Cancer.org is a non profit cancer awareness organization that teaches beauty professionals to identify early stage skin cancer. The organization is committed to seeing cancer stop hurting people both through cancer awareness and research for the cure for skin cancer. The Eyes On Cancer goal is to reduce cancer fatality rates by leveraging those first line responders that are naturally in a position to spot skin cancer/melanoma at its earliest stages.
Hero Stories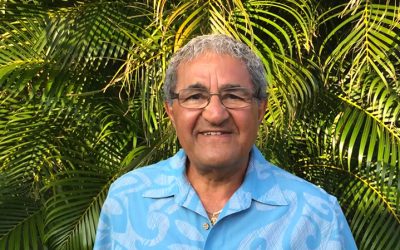 Paul's Story Paul Thomas shares his experience of a long time client's mole changing and becoming worrisome over time. https://vimeo.com/128507597 Transcript: Paul: We are here at the Paul Mitchell gathering in Hawaii January 2015. Dr Dean: You have an experience you...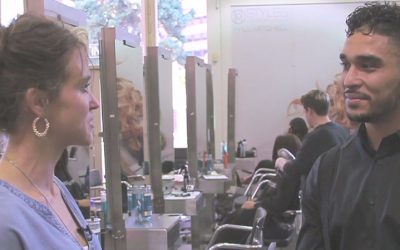 Eric's Story. Eyes on Cancer certified future professional Eric refers a client to medical care. Doctor and client were very thankful, reporting it was skin cancer. https://vimeo.com/112111251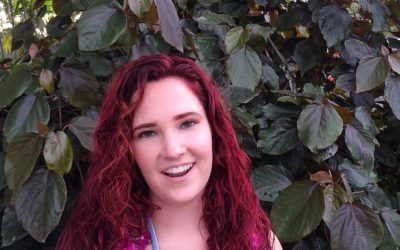 Shelby saw a suspicious spot growing on her dad's temple. She encouraged him go to the doctor and the melanoma was discovered early and removed successfully.
See what's new with the Eyes On Cancer family: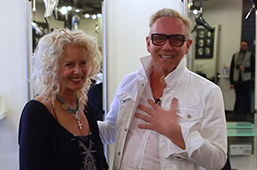 Dr. Dean and Jeanne visit good friend Robert Cromeans and his salon in Downtown San Diego.
Winn ClayBaugh talks about Jeanne Braa Foster and Eyes On Cancer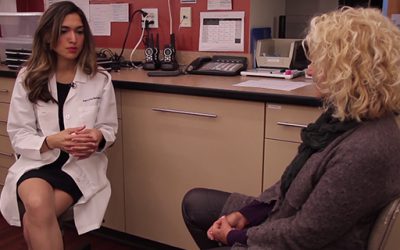 Dr Ramona Beshad talks about the risks of the sun on our skin.