Paul Mitchell The School (St. Louis, MO)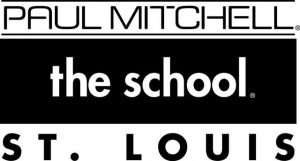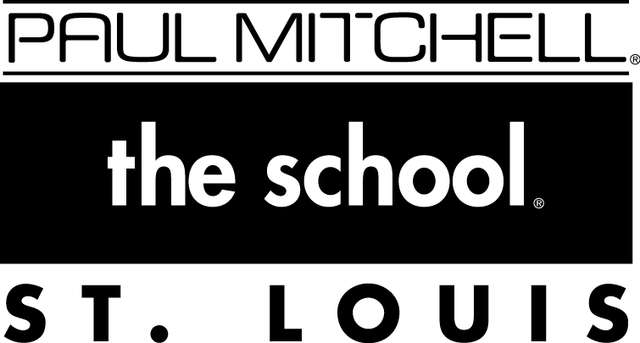 30 MARYLAND PLAZA SUITE 200
ST. LOUIS, MISSOURI 63108
314-361-8200
CLIENT SERVICES: 314-361-8200
Located in St. Louis, Missouri's chic historic Central West End, known as "The Heart of the City," Paul Mitchell The School St. Louis occupies 16,000 square feet of the Maryland Plaza. The renovated former department store space was transformed into a contemporary learning facility back in 2007, and is surrounded by exclusive retailers, restaurants, art galleries, antique and specialty shops, boutiques, and bookstores. There is even a rooftop nightclub that attracts trendy events like St. Louis Magazine's exclusive annual A-List party.
At Paul Mitchell Beauty School St. Louis, we pride ourselves on providing industry-defining education within each of our three cosmetology programs—one for budding beauty professionals and two course levels for aspiring cosmetology instructors. These programs are made possible by the friendly and knowledgeable staff at our cosmetology school and their 225 combined years of industry experience.
Our talented Future Professionals (that's what we call our students) and expert Learning Leaders (that's what we call our instructors) have made Paul Mitchell The School St. Louis a recognized and reputable cosmetology school in and around St. Louis.
Paul Mitchell The School (San Diego, CA)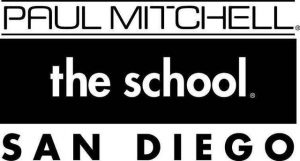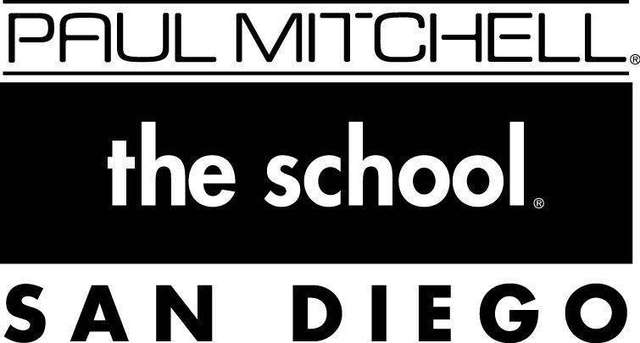 410 A STREET
SAN DIEGO, CALIFORNIA 92101
619-398-1590
Helping to beautify the lives of students (we call them Future Professionals) and guests since 2004, Paul Mitchell Beauty School San Diego resides in the heart of the Financial District in downtown San Diego—a mere three blocks from Horton Plaza. Interestingly, our space was not always a cosmetology school. Our 17,500 square-foot building was built in the 1980s, with an open layout and intricate stonework that adds a unique historical feel. The facility was first used as a Sumitomo Bank; it wasn't until 1999 that the building took a step toward becoming the cosmetology school it is today, when it was transformed into A Robert Cromeans Salon. The rest, as they say, is history.
Paul Mitchell The School in San Diego has graciously accepted a number of awards, which our students and staff worked tirelessly to achieve. The first came from City Beat magazine in 2008, honoring our school as the Best Salon in San Diego. In more recent years, we have also been awarded with the Excellence in Operations (2009) and Excellence in Sales (2011) distinctions from John Paul Mitchell Systems, besting every other school within the Paul Mitchell Schools network.
Our recipe for success is simple. We take driven, talented, and intelligent Future Professionals who have a passion for learning, and mix them with our friendly, knowledgeable staff, whose combined experience eclipses 100 years. Come experience what makes us a cosmetology school like no other!
At Paul Mitchell The School in San Diego, your educational journey will be an incredible adventure of artistry, business, and fun!
Paul Mitchell The School (Fresno, CA)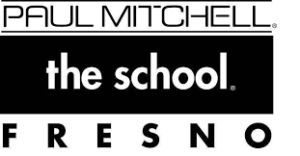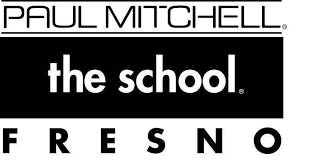 5091 North Fresno Street, Suite 104
Fresno, California 93710
559-224-2700
Paul Mitchell Beauty School Fresno is located in a transportation ­friendly central corner of northeast Fresno. It's near the popular Cultural Arts District and the vibrant and culturally diverse Tower District which features live theater, movie theaters, eclectic shops and restaurants, and community events like Jamaica My Weekend, Mardi Gras in February, and a farmer's market.
Situated in the heart of the lush San Joaquin Valley, Fresno is nestled perfectly between Los Angeles, Sacramento, and the San Francisco Bay Area, and is less than an hour from three national parks. With over 300 days of sunshine each year and more rivers and lakes than anywhere else in the state, the county has an ideal climate for year­round outdoor activities. The warmer months bring rock climbing in Yosemite, whitewater rafting on the Kings River, and action sports at Fresno's BMX, mountain bike, and skate parks. In winter, the nearby Sierra Nevada Mountains offer amazing skiing and snowboarding for downhill and cross­country enthusiasts.
Come join us in Fresno, where our beautiful facility and close proximity to natural wonders inspire creative learning and fun! Get more information on our beauty school courses, or submit your application today!
Parisian Beauty Academy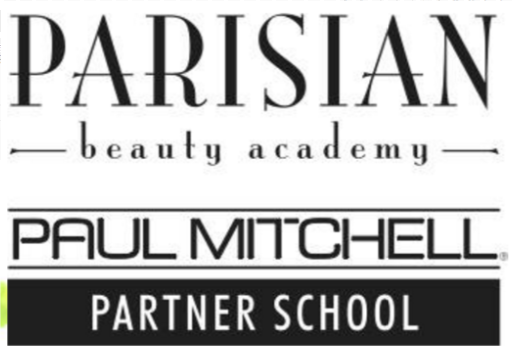 362 STATE STREET
HACKENSACK, NEW JERSEY 07601
201-257-5951
SALON SERVICES- 201-257-5956
At Parisian Beauty Academy, we have a long and illustrious past. Founded in 1950, students began coming to the school for a beautiful future. They flocked to our beauty school to learn beauty tips offered by our staff of Learning Leaders.
Decades later, not much has changed in terms of obtaining an elite education from our beauty school. Thanks to our partnership with Paul Mitchell Schools, Parisian Beauty Academy, A Paul Mitchell Partner School, is known as the place to go to get an education, with our modern training facility and staff of Learning Leaders.
We are conveniently located in Bergen County, with a palpably energetic and welcoming feel. There is a reason that thousands of students have chosen to call our school home: because we truly are a family here.
Learn more about the cosmetology, manicurist, skin care, and teacher training programs we offer at our beauty school. We also invite you to visit our campus, where you'll see firsthand why so many people have trusted us with their futures.
Paul Mitchell The School (Toledo, OH)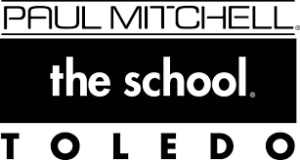 5549 Monroe St
Sylvania, OH
419-885-5191
Paul Mitchell Schools want to help you start your dream career. Don't miss out on this opportunity to discover your potential!  In the center of a growing arts and entertainment scene, and just minutes from the beaches of Lake Erie, Paul Mitchell Beauty School Toledo is the perfect place to grow as a stylist and launch your dream career.  Whether they're at home, in the classroom, or enjoying the Toledo Zoo, our students always have access to their assignments, the latest school news, and career advice from beauty industry leaders at their fingertips.  Our Future Professionals donate their time, talent, and energy to various Lucas charities through cut-a-thons, fashion shows, and countless other fundraising events and philanthropic activities. We make a difference—and have fun doing it!  At Paul Mitchell The School Toledo, education doesn't end at the classroom door. Our student-run Green Team teaches our school and local communities how to respect the Earth and find innovative ways to reduce, reuse, and recycle.  Whether they're putting on hair shows in Downtown Toledo, or organizing bake sales for charity in Detroit, our students are always up to something fun.
Paul Mitchell The School (Cincinnati, OH)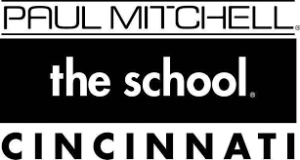 11956 Lebanon Rd
Cincinnati OH 45241
513-769-7699
Paul Mitchell The School Cincinnati opened its doors in the Cincinnati suburb of Sharonville during 2006. Our freestanding building occupies 10,000 square feet and is modernly designed inside and out to project a warm and inviting learning environment. Every staff member is dedicated to providing individual attention, hands-on-training, and expert instruction to every one of our students. Additionally, we encourage Future Professionals to think creatively and develop their own personal style.
We believe that education is an adventure and that the learning experience should be fun. What separates our beauty school from others in the industry is our dedication to creating a positive learning environment. The culture within our walls is one that inspires confidence and success in Future Professionals. Like all other Paul Mitchell Schools, we are first and foremost a learning community that provides Future Professionals opportunities to develop essential skills while they explore their own talents, passion, and creativity.
If you live in the Cincinnati, Southwest, Ohio, or Tri-State areas and are interested in learning more about how our beauty school can help you become an industry-leading beauty professional, then read more about our programs and submit an application online today!
Paul Mitchell The School (Lexington, KY)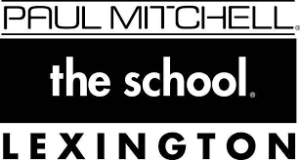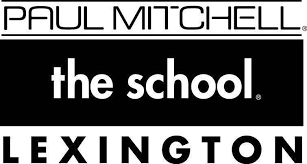 3644 Boston Rd
Lexington, KY 40514
There is no better place to start your hair school education than Paul Mitchell Beauty School Lexington. Established in November of 2008, we relocated to our current location in the high-energy Millpond Shopping Center (at the corner of Boston Road and Man O' War Boulevard in Lexington, Kentucky) in December of 2009. Our salon guests and hair school students agree that the active surroundings and numerous shopping options provide an experience that is both unique and convenient.
Serving aspiring cosmetologists and cosmetology instructors in the greater central and eastern Kentucky areas, our talented educators at Paul Mitchell The School Lexington offer industry-leading programs in a modern 12,500 square-foot space.
Supported by a friendly and knowledgeable staff with over 70 years of combined industry experience, it's no wonder that our hair school was honored with an Excellence in Operations award from Paul Mitchell Advanced Education. This annual award recognizes the schools within the Paul Mitchell Schools network that have best demonstrated the successful ability to implement and follow the operational processes, encompassing budgeting, finance, and financial aid.
Interested in launching your career as a cosmetologist? Experience the difference of Paul Mitchell The School Lexington.
Paul Mitchell The School (Costa Mesa, CA)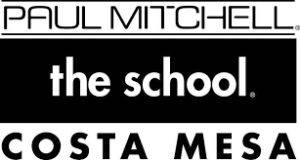 3309 Hyland Ave
Costa Mesa, CA 92626
In the center of Orange County's booming cosmetics industry and just minutes from Los Angeles, Paul Mitchell The School Costa Mesa is the perfect place to grow as a stylist and launch your dream career.
Paul Mitchell the School MTI College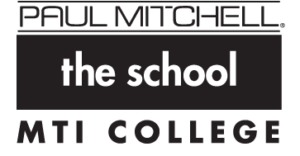 5231 Madison Ave
Sacramento, CA 95841
916 339 1888
We a school dedicated to providing our future professionals an outstanding educational experience!  At MTI College, home of Paul Mitchell The School, students develop the beauty, cosmetology, and barbering skills they need to turn their passion and creativity into a rewarding career. Paul Mitchell the School's reputation for innovation and excellence can open doors for you in a competitive job market. Plus, you'll have full access to all the student resources at MTI, an institution of higher learning that has served the Sacramento area for 50 years.